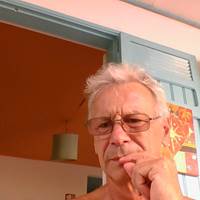 pascal delaplace
Book today and pay on arrival by taking advantage of the best direct rate with the hotel de la plage. Located in the center of the lively village of Saint Gilles les Bains in the heart of the seaside resort on the west coast of the island of the meeting.
The concept:
The Hotel de la Plage is a small and simple accommodation structure. Arrival can be from 7 am to 6 pm In a bohemian decor, nice midway between the guest house and the hostel in a lively district of saint gilles les bains. Atypical, no frills the hotel beach offers 7 rooms divided into 2 categories: comfort rooms No. 114, No. 115 and No. 116 with private bathroom + terrace with fridge and backpacker rooms cheaper with a community area with bathroom and toilet are shared but also a kitchen to prepare your breakfast, a large roof terrace friendly in a colorful and green to share the many little Creole take away dishes you will find at the feet of the hotel.
- unrated hotel with the lowest prices in Saint Gilles les Bains.
- Concept uninhibited as at home.
- Free luggage
- Free WIFI.
- Bus at 50 m.
- Black Rock Beach at 200 m
- Beachfront atmosphere until midnight.
- The Marina
- Deep sea fishing
- diving all levels
- Boat trip
- The Hermitage Lagoon 20 minutes walk.
mask and snorkel available at the reception
Paddle, sky surf, windsurf, pedal boat
- Start hiking
- ATV descends from Maido
- Paragliding above the lagoon of st leu
Reference: Guide du Routard - LONELY PLANET - SMALL SMOKING -

20 Rue De La Poste
97434 ST GILLES LES BAINS
FRANCE