Around
Sport activities
to 10.4 Km in our area
Act-[TEST]IRT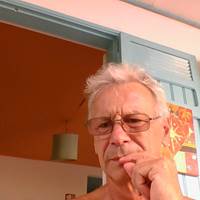 Cultural activity

to 41.7 Km in our area
Mobilboard La Réunion
 Segway tours in island of Reunion Mobilboard island of Reunion, an agency providing tourism and events, invites you to live moments of pure joy at Segway®. Visit island of Reunion at Segway Secure, accessible to the greatest number and requiring only a few minutes of initiation the Segway is ideal to discover island of Reunion in an original way. Let us guide you and follow us for a unique moment! Groups & incentives Looking for an original and fun activity for your next seminar or team building in island of Reunion? Come to meet us and find together a tailor-made offer for an unforgettable day or half-day. Street Marketing The Segway is a green and original way to promote your business, your brand or your events.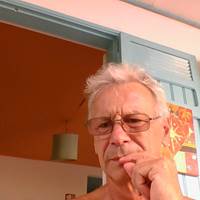 Sport activities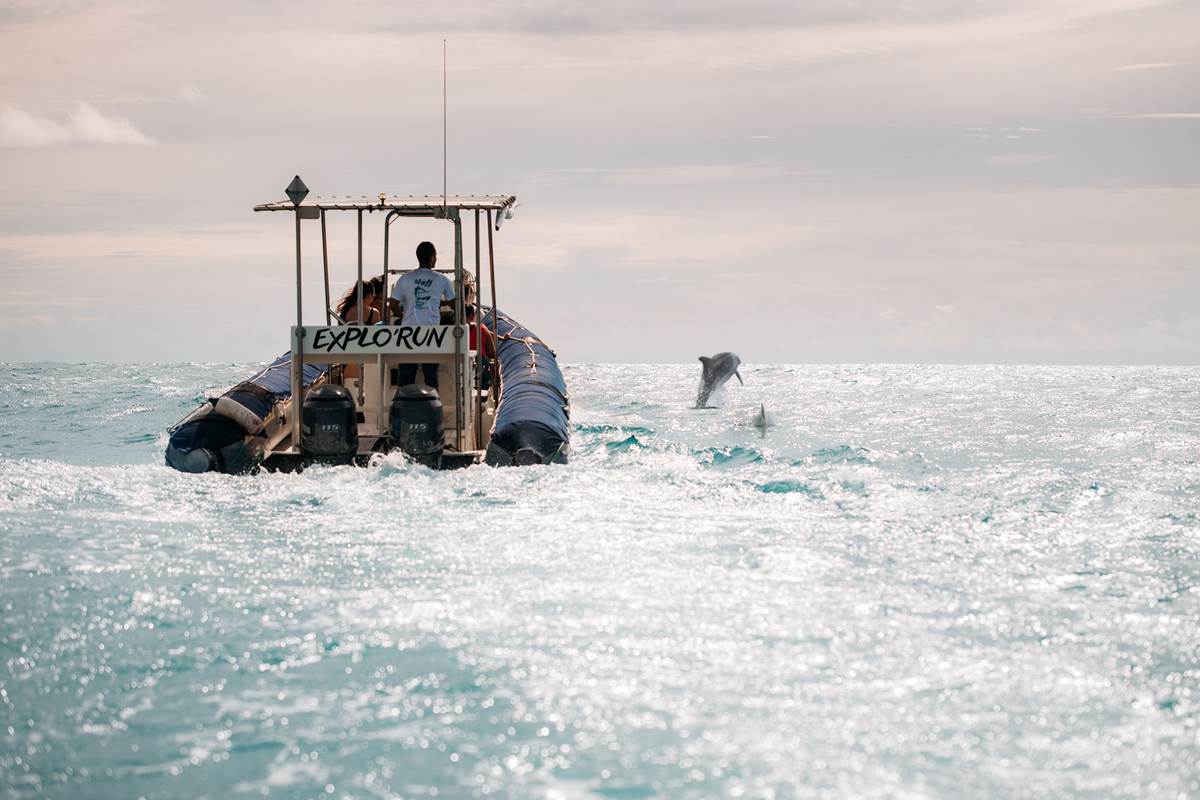 to 0.4 Km in our area
COCOBOAT sorties guidées en mer, balade en bateau Saint-Gilles-les-bains Ile Réunion 974
Excusions en mer, safaris dauphins, Observation des cétacés, tortues, Apéro coucher de soleil : toutes ces activités vous sont proposées 7/7j au départ du Port de plaisance de Saint-Gilles-les-bains La Réunion. Vous embarquerez en petit comité à bord de l'EXPLO'RUN un semi rigide de 12 places... Coco Boat Agence D'excursions en Bateau à Saint-Gilles les Bains 974 Ouvert aujourd'hui jusqu'à 18:30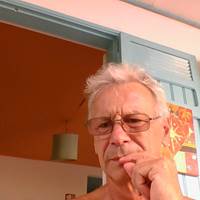 Rental accommodation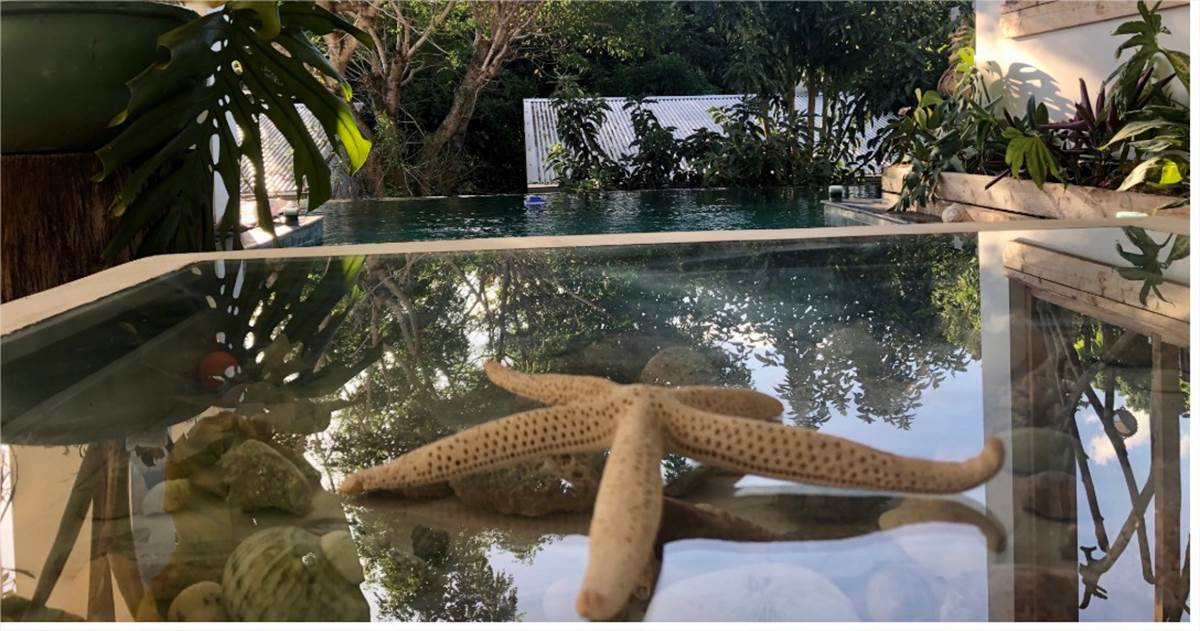 to 39.9 Km in our area
THE GARDEN OF RAVINTSARA Lodge & Spa
 Located in a discreet area at the Ligne des Bambous, Le Jardin de Ravintsara is an establishment on a human scale. Our three suites are independent each. Our establishment can accommodate a maximum of six people. We want to welcome our guests in an environment conducive to calm, relaxation and letting go with modern infrastructure and the authenticity of the Reunionese welcome. With a private terrace of 18 m2, with an area of 40 m2, our suites are located in lush greenery, accentuating a feeling of calm and calm. Each suite has its own personality and has a comfortable and spacious space. We present you the Romantic Suite, the Longan Suite and the Hanging Garden Suite. They are all decorated with taste and sobriety. We provide you with a private Jacuzzi, a flat-screen TV, a small fridge, a safe, a private bathroom and toilet in each suite. The swimming pool and the sauna are in free access. We will take care of you and our priority is your well-being. You will be able to try a traditional Thai massage or a couple yoga session to relax. Our table d'hôtes offers a fusion cuisine tinged with the best cultural mix of Reunion.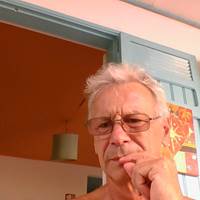 Rental accommodation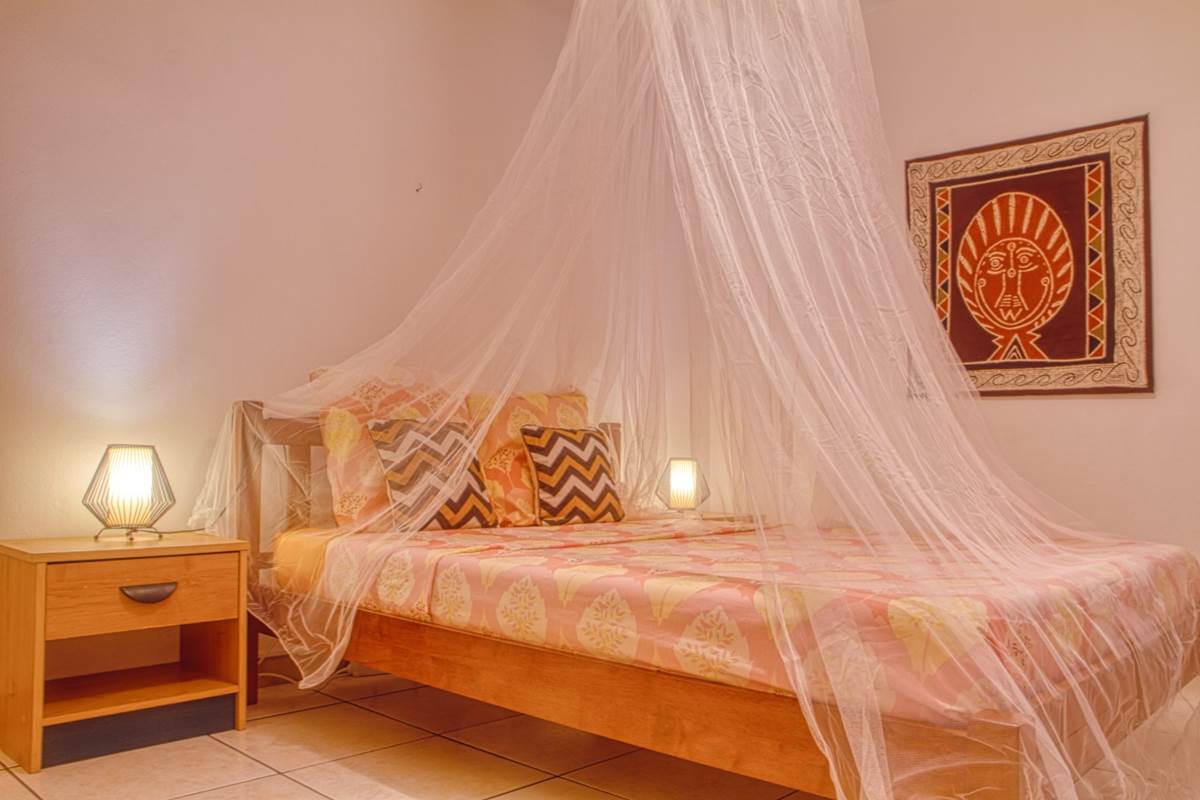 to 7.4 Km in our area
Le 135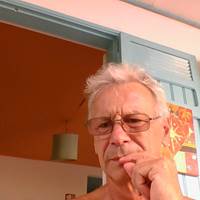 Rental accommodation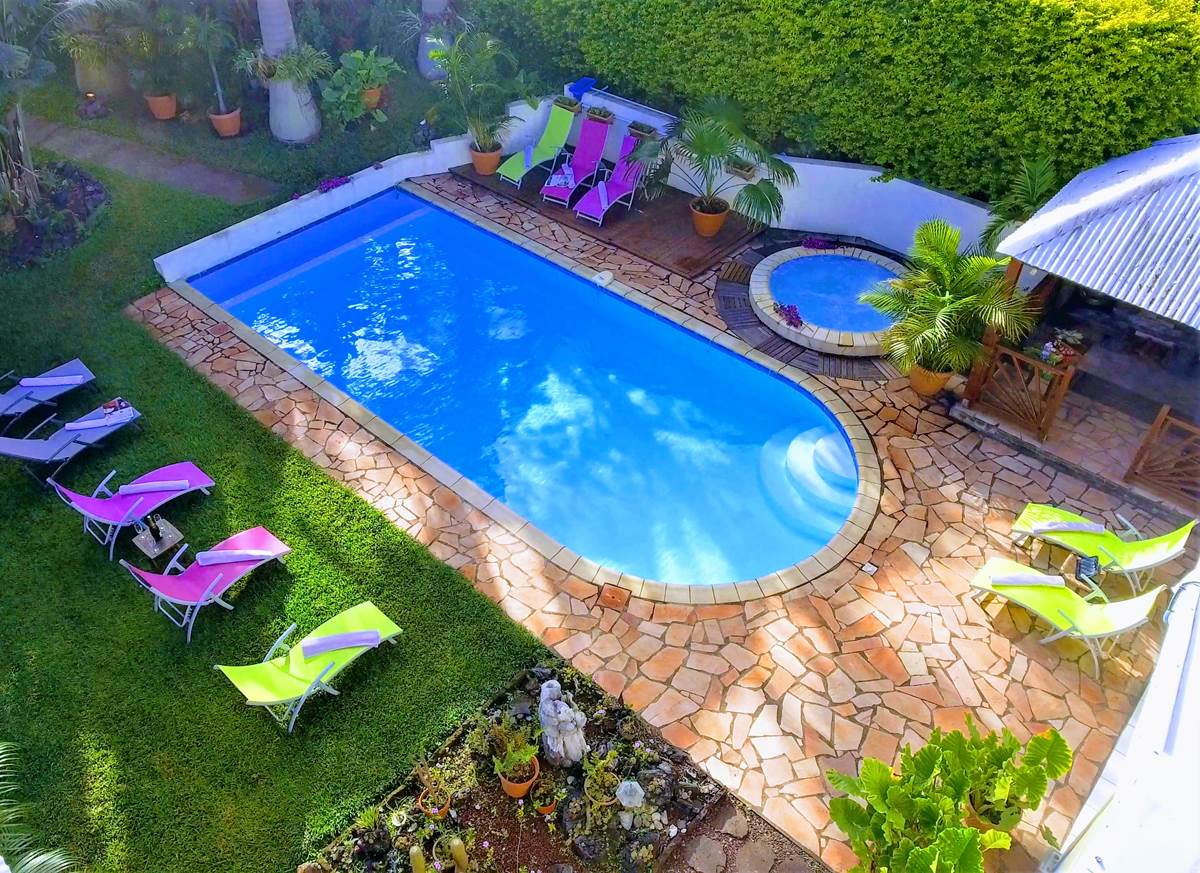 to 33.8 Km in our area
arbre du voyageur de 1 à 18 personnes
 DE 1 à 18 PERSONNES location villas de 210 m2, jardin 1400 m2, piscine, jacuzzi, plages 15 min. ARBRE DU VOYAGEUR : MEUBLE DE TOURISME 4 ÉTOILES/ 4 CLEVACANCES ENTRE-DEUX RÉUNION 974. Location saisonnière de vacances, meublée de tout confort, composée de 3 structures : une villa F5, une villa F3 et un studio . l'ensemble est équipé de climatiseurs. Le jardin de 1400 m2 est équipé de, piscine, jacuzzi, abris de voitures, abri de jardin,kiosque abritant barbecue et cuisine d'été. A proximité un verger de 4000 m2 pour découvrir les fruits exotiques saisonniers (en particulier letchis, mangues, longanis). Nous n'avons pas un fonctionnement de gîte à l'arbre du voyageur : La location est louée dans son intégralité à un seul groupe quelque soit le nombre de personnes. La piscine ainsi que le jacuzzi sont totalement privés. Malgré notre capacité de 18 personnes uniquement votre groupe sera dans la location. Néanmoins nous ouvrons les différentes structures de l'arbre du voyageur selon le nombre de personnes. La capacité d'hébergement de la villa principale est de 8 personnes. Cette capacité d'hébergement peut être étendue à 12 personnes avec le studio et 4 voir 6 de plus dans le F 3 mitoyen. Donc au total nous pouvons accueillir 16 à 18 personnes. Ces trois structures de vacances sont indépendantes avec leurs équipements, un abri de voiture, un jardin, une varangue, une entrée individuelle. Cette indépendance sera appréciée par les membres du groupe souhaitant un peu plus de retrait de l'ensemble, comme les familles avec enfants, les couples seniors voulant rester au calme ou les adolescents préférant se retrouver entre eux dans le studio ou le F3. La location de vacances l'arbre du voyageur est située à l'Entre-deux au sud ouest de la Réunion, à 15 minutes de Saint-Pierre avec sa station balnéaire, ses plages et sa vie nocturne. L'Entre-deux, village de 6000 habitants a de particulier, son patrimoine créole authentique et préservé, proche de toutes commodités (historiquement ce village était un quartier de la commune de Saint-Pierre) et idéalement placé pour rayonner vers les sites touristiques de l'île. L'Entre-deux est classé parmi les deux plus beaux villages de la Réunion. NOS TARIFS SONT SUR LA BASE DE DEUX PERSONNES PAR CHAMBRE DANS UN LIT DOUBLE. Un supplément de prix sera appliqué pour une chambre individuelle. Le tarif des séjours est fonction : du nombre de personnes , de la saison. Pour les groupes de moins de 4 personnes le tarif n'est plus à la personne, c'est le tarif de base de 4 personnes. La réservation en directe ne peut pas intégrer toutes les subtilités de notre grille tarifaire : tarif dégressif pour plus de 14 personnes, arrivée et départ échelonnés des locataires, chambre individuelle. Contactez le propriétaire dans ce cas, pour de plus amples informations, vous trouverez facilement nos coordonnées sur le net. Pour des vaçances sereines, votre tranquillité d'esprit et sécuriser votre réservation : Nous fonctionnons depuis une décennie.( différents sites qui commercialisent notre offre affichent l'ancienneté des annonceurs) La location de vacances est déclarée en mairie et à l'office du tourisme en tant que meublé de tourisme. L'hébergement est classé meublé de tourisme 4 étoiles par arrêté préfectoral. Labellisé clévacances : 4 clévacances. Signature d'un contrat de location de meublé de tourisme. La location de la villa pour un court séjour est à partir d'une semaine, louer la maison que le week-end n'est pas possible. Le logement du propriétaire est proche ( 30 mètres) de la location meublée de vacances, le moindre souci est gérer immédiatement. Pour rappel le classement 4 étoiles et le label 4 clévacances attestent d'un excellent niveau de confort, contrôler régulièrement par des visites in situ des organismes mandatés.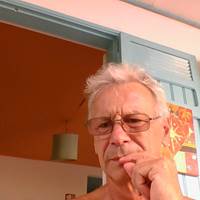 Rental accommodation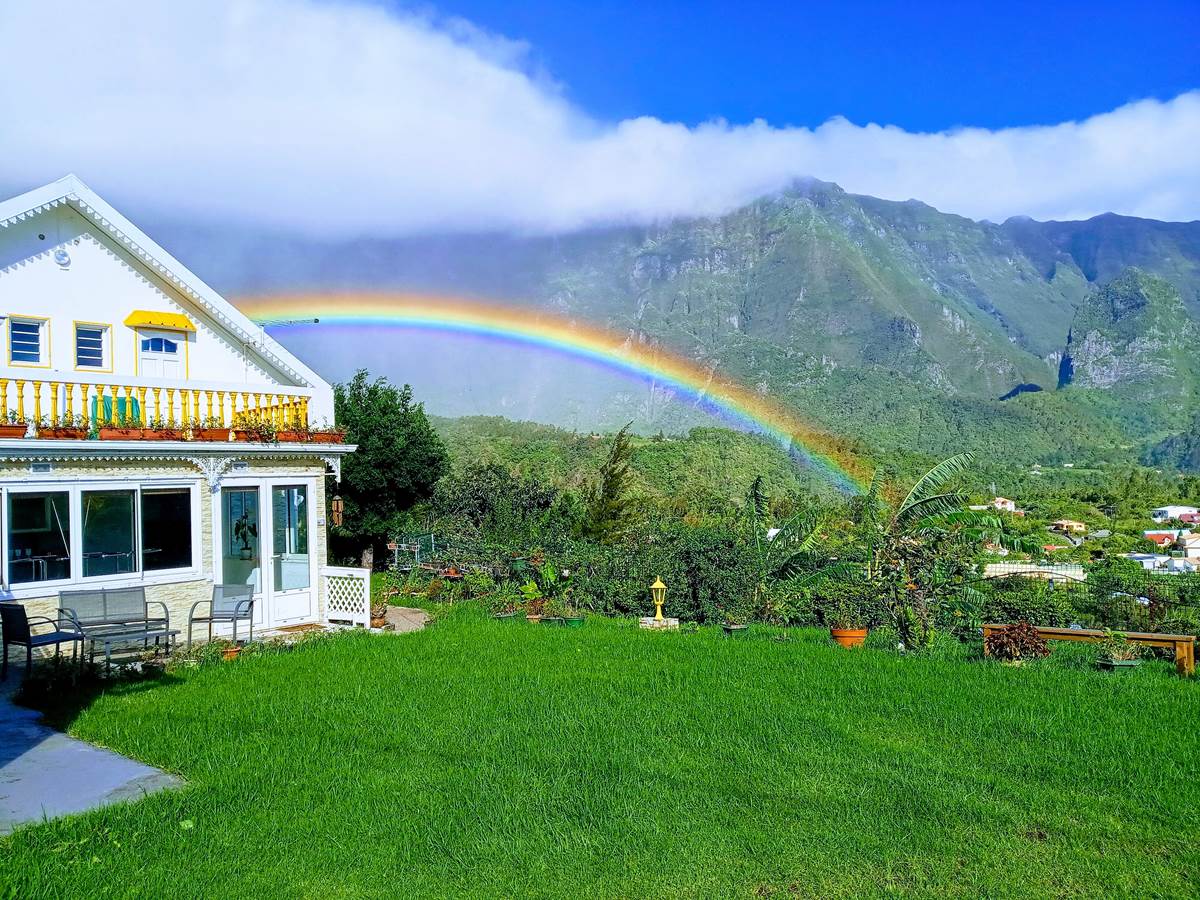 to 27.6 Km in our area
Au Coeur du Paradis
 Need Calm? Do you want conviviality? In a Comfortable room? At the heart of the Cirque de Cilaos, we offer 3 Cozy double bedrooms, a small library lounge, a large kitchen and a dining room opening onto an idyllic setting. In our house overlooking the pond, with terrace and garden, create, during a stay, your new relaxation and escape cocoon. Lovers of the Circus, we welcome you with pleasure and Warmth, and share with you our passion for the trails, the artisans, and the Cilaosian art of living. See you soon At the Heart of Paradise! Geneviève and Yannick