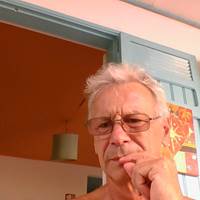 pascal delaplace,
large terrace with free wifi, lounge and terrace with the possibility of taking your meals.
- A digital welcome guide at your disposal to facilitate your stay.
http://notre.guide/4725
- eco-responsible with solar hot water, linen management and tri-selective
- Free luggage and shower on the evening of your departure or during your hike.
- loan of beach equipment.
- free wifi in the rooms
scooter rental email: contactreuniroad@gmail.com tel +262 692 535 737
Activities around the hotel
- Bus at 50 m. direct line with the airport N ° T
http://www.carjaune.re
- Black rock beach at 100 m. Beachfront atmosphere until midnight
- The Marina 2 steps
- Deep sea fishing
http://www.albacorefishingclub.com
- diving all levels
www.bleu-marine-reunion.com
http://www.duocean.com
specialized in whale watching and dolphins.
- Sea
trip
, catamaran exit
www.grandbleu.re
or
http://www.ladylafee.com
- The Hermitage Lagoon 20 minutes walk. (mask and snorkel available at the reception)
Paddle, sky surf, windsurfing, pedal boating, canoeing ... snorkeling and intense sunset
http://www.ecole-paddle-surf-reunion.com
- Beach breakers, beach tennis and volleyball + wild bar for sunset
http://www.sauvage.re
- a guide for your hikes:
www.lesrandosdegilles.com
- Departure in easy hike towards maido, big benares, mafate to the possible day, in 4x4 of back of ane, black cap, and rock green bottle, river of pebbles.
www.bureau-montagne-reunion.re
canyonning:
http:
//www.canyonile.re
lava tunnel, volcanic speleology:
http://www.tunnelsdelave.re
- ATV descends from Maido. reservation center infos@vttreunion.com
http://www.vttreunion.com
http://www.descente-vtt.com
- Paragliding over the lagoon of st leu
http://www.alize-parapente.com
http://www.parapentenature.com
- ULM at St Paul -
http://www.felixulm.com
www.jardindeden.re
- a car to rent:
www.taxibrousse-reunion.com
-
http://www.sunauto-reunion.com
For those who have a car free public parking near 300 places.
Need an airport / hotel transfer. -
www.bourbon-vtc.com
Alexandre +262 693 911 477 or contact@transferts.re
Find us on the Guide du Routard - LONELY PLANET - the little smart -
Book Your Stay
Loading in progress…
Available
Not available
Unauthorized arrival
Your Comfort, Our Services
Air conditioning
Bike storage
Board games
Double-glazed windows
Free WIFI
Hairdryer
Internet broadband access
Library
Living area
Lounge
Luggage storage
Non-smoking rooms
Pets allowed
Public parking
Sheets and linen included
Television
Terrace
Tourist information
Our News
Swimming with whales www.duocean.com Catamaran cetacean observation trip www.catananas.com or...